A deathbed announcement sets off a race to the altar. In a posthumous video, a rich old man is speaking. The whole family is watching him in tears, but secretly wondering who will get his fortune. He declares: "My dear grandsons… Erol and Onur… whichever of you gets married and has a child before the other, will get my whole share in the company, which is worth 600 million Turkish Lira…" otherwise known as big v!
Desperate to get their hands on the cash, their mothers, Betül and Yıldız, rush to set blind dates for their sons. Forced by his mother, Onur goes to his blind date. There he meets Lale, who was actually there for her own blind date with a young doctor (also called Onur!). Mistaking each other for their expected blind dates, they start to chat. As a result of Erol drugging their drinks, Onur and Lale get drunk and have fun all night long, finally falling asleep in room No. 309 of a hotel.
In the morning, unable to remember anything about the crazy night, they just split, agreeing not to see each other ever again. However, three months later, Lale finds out she is pregnant. And when Onur's grandmother hears the news, she declares that they are obliged to marry. What will this mean for Erol?
Stay tuned with Ariana Television….
CAST:
Demet Özdemir (Lale Yenilmez)
Furkan Palalı (Onur Sarıhan)
Sumru Yavrucuk (Songül Şen)
Nurşim Demir (İsmet Sarıhan)
Özlem Tokaslan (Yıldız Sarıhan)
Suat Sungur (Fikret Sarıhan)
Sevinç Erbulak (Betül Sarıhan)
Beyti Engin (Şadi Sarıhan)
Fatma Toptaş (Nilüfer Yorulmaz)
Gökçe Özyol (Kurtuluş Yorulmaz)
Pelin Ulukşar (Nergis Yenilmez)
Murat Tavlı (Samet Yetiş)
Mehmet Cihan Ercan (Erol Sarıhan)
Ceren Taşçı (Filiz Sarıhan)
Eda Özel (Şebnem Yalın)
İrem Helvacıoğlu (Pelin Su Yalın)
Fatih Ayhan (Dr. Onur Saygın)
Ömrüm Nur Çamçakallı (Gülşah Yorulmaz)
Özlem Ulukan (Şerife)
CHARACTERS BIOGRAPHY: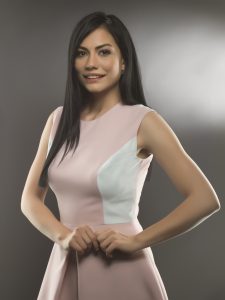 LALE YENILMEZ:She's a 27-year-old girl (May 3rd) who is caring, altruistic, honest, quiet, ingenuous and pure to the point of being a little naive. She has a bachelor's degree in teaching history. For years, she has been trying to get a suitable position but with no success, so she works at her mother's florist instead. Still carrying the scars of the traumas caused both by her father abandoning them when she was a little girl and her boyfriend of 5 years cheating on her, she has lost all faith in love, men and marriage. Even though she never admits it, even to herself, deep down, she still longs for true love. She loves eating. She is quite observant and she loves learning new things. She surprises people with her knowledge about the strangest stuff. Lale may look calm and ordinary, but when she is in her comfort zone, she is quite fun to be around.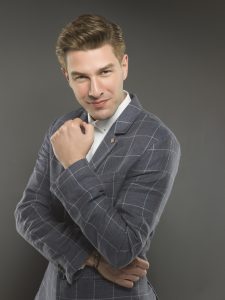 ONUR AKKAYA:There are two heirs to the throne at Akkayalar Company, and this 30-year-old guy (May 3rd) is the prominent one. He is so full of himself and he thinks he has the right to be so. He loves the club scene and has expensive and luxurious tastes. He is a kind man, but he is a little carefree and he's a player.
Onur graduated from the faculty of civil engineering in Istanbul University and got his master's degree in London. Just last year, he started to work as a senior executive along with his cousin Erol in Akkayalar Company, one of the biggest companies in its industry. He aims to take over the company. Thanks to his grandfather's tuition, his education, and his ambitious attitude, he takes his place among the noteworthy names of the business community in the country. Thinking that there is no point in getting attached to a single girl when there are so many girls to hook up with, he is practically the number one playboy among all the eligible bachelors around. Actually, the things that he went through in his past turned Onur into the man he is today. He once wanted to get married and have a family, but when his girlfriend dumped him and moved abroad, he lost that desire for good. He now sees love and marriage as a responsibility that must be carried out in due time. At least, that's the impression that he wants to give to his family, because he has no intention to get married and start a family. After his grandfather passes away, Onur opens up to the possibility of marriage because of his grandfather's will.
ISMET AKKAYA:She's a 71-year-old typical Anatolian woman who is quite a traditionalist. She is a stubborn, headstrong woman who holds her principals dear. She still has immense power over her two sons. She played a big part in the company becoming what it is today thanks to the support she has given to her husband. Ismet inherited her father's obsession to keep the family's surname alive. Her father gave all of his four daughters male names, assuming that they would all be boys. Since they were all girls, he took comfort in raising them like boys. He cared for Ismet the most because she was the only one who followed in her father's footsteps willingly. She is also really proud of having given birth to two boys. Once her sons also had sons, she attributed this to her having a strong bloodline. She thinks that her daughters-in-law had nothing to do with that. She also thinks that she is the one who started the tradition of giving birth to sons. Well, she is not wrong for thinking like that because her late elder sisters didn't have any sons. She loves her nieces, but Onur and Erol have a special place in her heart. Recently, she is obsessed with ensuring that they have sons of their own before she dies. She is determined to guarantee that there are successors to Erol and Onur in Akkayalar Company.  She plans to make this happen by using her late husband's will.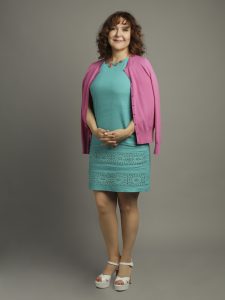 SONGUL YENILMEZ:She's a 52-year-old mother of three girls. After her husband left her for another woman, she raised her children all by herself. She owns a florist in a lovely neighborhood and her greatest wish is to marry her daughters. She puts that plan in motion through Lale first, because she considers Nergis to have limited possibilities. But Lale really takes her time to fall in love, which really depresses her mother and she constantly complains about that. She talks to her friend Suna non-stop about starting "The Lale Project". Songul is actually a strong down-to-earth woman, but having to fight everything on her own for years has drained her. She thinks that marrying her daughters is her only way to finally have a life of her own again.
EROL AKKAYA:He's 29-year-old mama's boy. A jealous loser who constantly tries to hide this side of him. He considers his cousin Onur to be his sole rival in life. They both graduated from the same university and got their master's degree in London, but, for some reason, his achievements have never received the same recognition as Onur's. It drives him mad that everything Onur touches becomes a success. He is also not as handsome and charismatic as Onur, which is another reason for his jealousy. It has become Erol's lifelong mission to beat Onur in anything in any possible way. So, he sometimes makes various moves to get ahead of Onur. He usually screws up and has to save himself, ending up in an even worse position or Onur just cleverly counters his moves. This creates tension between the two. The fact that Onur doesn't tell their family about this and patronizes Erol constantly gets on his nerves. Erol is actually a very smart man, but he prefers to use his brains for insidious plans. So he can't really find peace in himself. He is so ambitious that he is about to marry Filiz who weighs 130 pounds more than him, just to inherit his grandfather's fortune.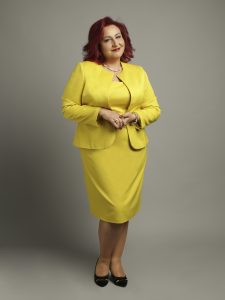 YILDIZ AKKAYA:She's a 53-year-old mother of an only child (Onur) who has done nothing but take care of her husband and son all her life. Her only hobby in life is trying to best Betul, her sister-in-law. She actually considers this to be her job and jokes about getting paid for it. Well, the feeling is mutual. As she constantly tries to best Betul, Betul also constantly attacks her. Yildiz is actually a down-to-earth woman, but it seems that being stuck at home all the time pushed her to start picking on Betul. When they are alone together, they come to the point of attacking each other. When Ismet, who happens to be the head of the house, is with them, they pretend to love each other dearly. Beating Betul at everything is one of her biggest desires in life. So, when Onur is obliged to get married, she is hell-bent on seeing it through.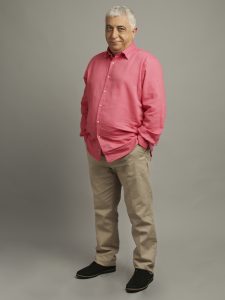 FIKRET AKKAYA:He's a 59-year-old man who, after retiring, took up being a playboy as a hobby. He is not looking for anything serious, but these little flings help him feel alive. He loves his wife Yildiz, but he can't understand her obsession with the rivalry between her and Betul. So, he doesn't really listen to her and, most of the time, she notices it, which results in her taking away his favorite desert, profiterole.  He has no issues with his brother Sadi. On the contrary, they are actually quite close, which often brings Yildiz's wrath down on him. Whenever he tries to defend Sadi, Yildiz thinks that he's defending Betul, which is really annoying for Fikret. The two brothers solve this issue by pretending to hate each other in front of their wives, and having the time of their life while they are out together. Of course, this gives birth to new risks for them, as it sometimes seems like they are cheating on their wives. They text each other or put notes into each other's pockets and when their wives catch them doing so, they prefer to lie rather than tell the truth.
If you already have missed watching this amazing cartoon on TV, don't worry…you can now watch it anywhere any time on
YouTube:https://www.youtube.com/watch?v=ioATm3zXaBE&list=PLoHU3UmunFeaRdqap6DoxUGNQ5676-p7s