Two brothers fall in love with a girl from a village who does not believe in love where the funny
story just begins.
CAST:
EkinMertDaymaz (SavaşGöçer)
Algı Eke (ZarifeToprak)
BurakÇelik (BarışGöçer)
ÖyküÇelik (EmineToprak)
LemiFilozof (Osman Soylu)
Macit Koper (HalilToprak)
Ali Erkazan (Muhtar Soylu)
HakanMeriçliler (ŞinasiGöçer)
DamlaAslanalp (Zeynep Akın)
Ali Düşenkalkar (RüstemÖzkan)
SemaAtalay (ŞefikaGöçer)
ŞennurNogaylar (HasineÖzkan)
AyşenSezerel (HaticeSoylu)
YelizAkkaya (SeherÖzkan)
NeşemAkhan (İlknurÖzkan)
OnurÖzaydın (ÖmerÖzkan)
SedaTelciler (SevgiGöçer)
Anıl Çelik (BakkalYaşar)
ÖmürÖzdemir (SelimÇınar)
TolgaÖztürk (Berber)
CHARACTERS BIOGRAPHY: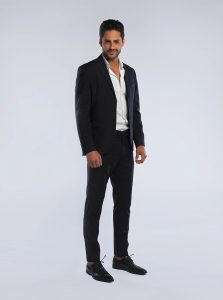 Ekin Mert Daymaz
He is the textbook definition of manliness.
headstrong and brave young man. Since his childhood, he has been a violent guy.
He didn't like school, always cheated while playing games until he had stolen all of his friends' marbles.
So, it was pretty clear that Savas would have the nomadic life he is living right now.
Not making any compromises in this lifestyle has been the only consistent thing that he has ever done.
Algi Eke
Zarife Toprak is the first child of Salih and Asiye Toprak. Her reign as the first-born ended when she was 5 years old, when her sister Emine was born. Having lost her mother at her sister's birth, Zarife has a stern approach to life and became known for her temper.
After her mother died, Zarife has always kept a close eye on her sister while also trying to be "the son" that her father always wanted. Her father used to rub Asiye's belly, thinking that they would have a boy, and Zarife never forgot that. She thinks that her father may marry another woman to have a son, which is the biggest factor in her decision.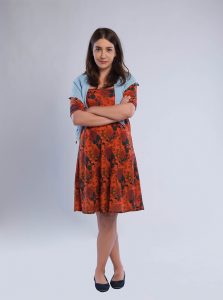 She is a brave, headstrong, unyielding and wild beauty who doesn't believe in love. The village both adores her and is afraid of her.
Oyku Celik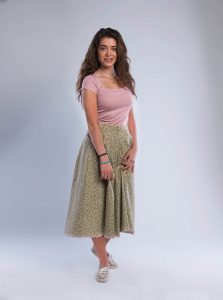 Emine is a 20-year-old girl who was attending high school while trying to take on the role of "housekeeper" in the house. She takes care of the house. Her cooking made her number one in every mother's list of potential brides in the village. Her coquettish and feminine attitude has won the heart of all the young men in the village. But her heart belongs to Osman, the son of the head of the village.
Being a young girl living in her dreams, she is nothing like her older sister. Her only dream is to marry Osman and start a family.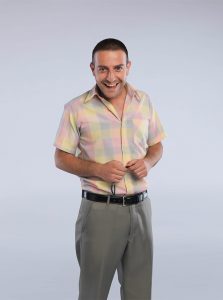 Lemi Filozof
He is basically the best potential husband for all the young girls in the village, but he is head-over-heels in love with Emine.
Osman Soylu is the village head's 20-year-old son and driver, and Emine's lover.
His handsome looks and him being a member of the most noble families in the village has made him the target of a lot of girls' dreams of marriage.
But he gives everyone the cold shoulder as he is really in love with Emine.
Osman asked for Emine's hand in marriage before, but Emine's father Salih refused to let her get married before Zarife.
So, his sole mission in life is to find a husband for Zarife now.
Ali Erkazan
Muhtar Soylu is the village head, and he rules are law. He doesn't let strangers into the village, goes from one event to the other, and is never seen without a tie.
Hakan Mericliler
When it comes to fraud, the sky is the limit for Sinasi. His crimes force him to run away with his wife and children and they find themselves in the Sipildak Village.
Sema Atalay
Sefika Gocer is a housewife who loves her family. After arriving at the Sipildak village, she fins herself up to her neck in trouble.
Seda Telciler
She is full of love and her lovely voice eventually finds the melody she seeks. She finds her true love in Erkan.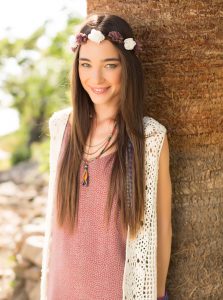 Burak Çelik
A romantic dilly-dallier who is famous for being a womanizer, determined to get a taste of every beauty.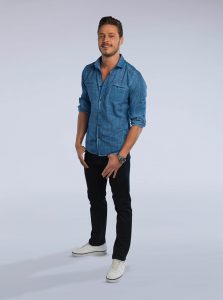 If you already have missed watching this amazing cartoon on TV, don't worry…you can now watch it anywhere any time on
YouTube:https://www.youtube.com/watch?v=99DxQxo5tQ4&list=PLoHU3UmunFeYhjrrWUQI5srcwduq8welG